Overview
White Horse Solicitors & Notary Public.
Cheap and Reliable NO VAT. £50 same day Notary and Apostille.
This firm is authorised and regulated by the Solicitors Regulation Authority and regulated by the Master of Faculties Office of the Archbishop of Canterbury in relation to Notarial Practice.
Registered in England under Company Number 08823734.
Services : (Personal)
Bank Instruction Letters
Powers of Attorney that can be used worldwide
International Affidavits / Statutory Declarations
Sworn Statements and Depositions to Marriage Certificates
Lost Passports
Permission for Children to Travel with a Lone Parent
Certification of copy documents such as degrees, passports
Notarising foreign wills
Change of name documents, Deed Polls etc.
Sponsorship – visits or settlement
Preparing and witnessing documents
Witness Statements
Application Forms
Witnessing documents dealing with documents for the purchase or sale of land and property overseas
Notarising Foreign Adoption application requirements
Verifying the translation of documents using a translator
Taking evidence known as depositions in England & Wales for use in legal proceedings abroad
Authenticating the signing of an Acknowledgment for use in the United States of America
Providing Notarised copies and Certificates of Law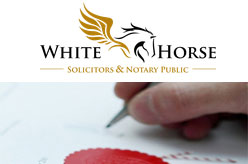 Address :
96 White Horse Lane,
London E1 4LR, UK.
Phone : +44 20 3817 7502
Opening Hours :
Mon-Fri : 9:30 am-5:30 pm
Website : mk-notarypublic.com
Visited 1738 times, 1 Visit today