Overview
Crumbs and Doilies Cupcakes
A London-based cupcake company Crumbs & Doilies makes and delivers amazing cupcakes, cakes, brownies, mini wedding cupcakes every day throughout London. You can order online or visit cake shop at 1 Kingly Court Soho.
Products :
– Wedding Cupcakes
– Brownies & Bakes
– Big Cakes, Double Stacked Cakes, Bespoke celebration cakes.
– 6/8/10″ cake
– Cupcake stand
Delivery Areas :
Crumbs & Doilies offers cupcake delivery in and around central London.
Available to order online or over the phone for London delivery or collection.
2 working days notice for cupcakes.
3 working days notice for 6-10″ cakes, bakes & brownies.
If ordering for sooner please contact before ordering.
C&D SW18
(collection of pre-booked orders only)
Mon – Fri : 9am-5pm
Sat : 9am-12pm
Unit 1, 5 Morie Studios
Morie Street, London, SW18 1SL
C&D Soho
(open all week for daily sales)
Mon-Sat : 11am-7pm
Sundays : 12pm-6pm
1 Kingly Court
(cobbled passageway between Kingly Court & Beak Street)
Carnaby, London W1B 5PW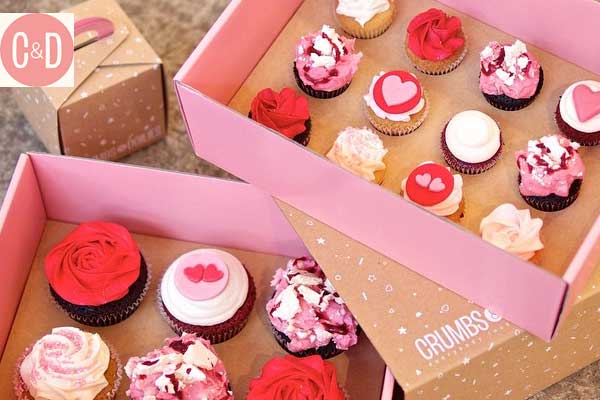 Address :
Crumbs & Doilies Ltd,
5 Morie Studios, Morie Street, London, SW18 1SL
Phone : 020 8874 8885
Email : [email protected]
Website : www.crumbsanddoilies.co.uk
Visited 1941 times, 1 Visit today