Overview
Urban Excess Limited
Urban Excess is a purveyors of menswear, streetwear, sneakers, shoes & accessories, based in UK.
Urban Excess bring the latest trends, exciting products and artist collaborations including clothing, footwear, accessories, and lifestyle gifts. Presenting Globally sourced menswear, footwear and accessories from a diverse range of leading brands, including Carhartt-WIP, Dickies, Patagonia, Norse Projects, Portuguese Flannel, Stan Ray and Converse 70's, Grenson, Novesta, Red Wing & Veja footwear.
Products :
Clothing
Bottoms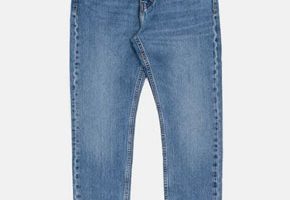 – Jeans
– Shorts
– Trousers
Tops
– Jackets & Coats
– Knitwear
– Polo Shirts
– Shirts
– Sweatshirts
– T-shirts
Sustainable Fashion
– Fair Trade Certified
– Recycled Materials
– Vegan Footwear
Activewear
– Accessories
– Bottoms
– Footwear
– Jackets
– Swimwear
– Tops
Clothing Brands
– Barbour
– Carhartt-WIP
– Dickies
– Gramicci
– Le Laboureur
– Norse Projects
– Patagonia
– Portuguese Flannel
– Stan Ray
Footwear
Shoes & Boots
– Boots
– Brogues & Derby Shoes
– Moc Toe Boots
Sneakers
– Running Sneakers
– Casual Sneakers
Winter Footwear
– Boots
– Slippers
Footwear Brands
– adidas Originals
– Grenson
– Karhu
– New Balance
– Red Wing
– Veja
Accessories
Bags & Backpacks
– Backpacks
– Briefcases
– Hip Bags
– Holdalls
– Tote Bags
– Wash Bags
Hats
– Baseball Caps
– Beanie Hats
– Bucket Hats
– Norse Projects Hats
Misc
– Belts
– Socks
– Sunglasses
– Underwear
– Wallets & Keychains
How to Buy / Order ?
Shop in-store / order online.
Mens A.P.C. Clothing | Largest Selection of A.P.C. clothing & accessories. Free Shipping available | Shop Now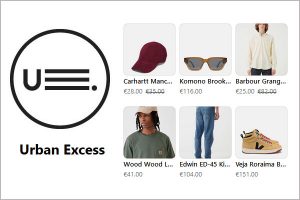 Address :
Spitalfields.
Article.
150a Commercial St, Spitalfields, London E1 6NU, United Kingdom
Opening Hours :
Mon – Fri : 10:30-7:00pm
Sat : 10:30-6:00pm
Sun : 11:00-5:00pm
Telephone : 0207 3778558 / Web orders : 0207 0180506
Email : [email protected]
Brixton
Article.
61 Atlantic Road
London SW9 8PU
Opening Hours :
Mon – Fri : 10:30-7:00pm
Sat : 10:30-6:00pm
Sun : 11:00-5:00pm
Telephone : 0207 2745714 / Web orders : 0207 0180506
Email : [email protected]
URBAN EXCESS Ltd.
Phone : +44 20 7018 0506
Email : [email protected]
Website : www.urbanexcess.com | Facebook | Instagram
Visited 291 times, 2 Visits today