Overview
TNT UK
London City Depot, Heathrow Hub and more address.
Cheap Parcel Delivery with a Fast and Reliable Service.
TNT Express is a multinational express delivery company operating in the UK. Offers road and air delivery services in Europe, the Middle East and Africa, Asia-Pacific and the Americas (200 countries worldwide).
Delivery Services are – National Express Delivery, International Express Delivery, Business Parcel Delivery Services, Large Parcel Delivery, Next Day Delivery, Same Day Delivery, E-commerce Delivery Solutions, eBay Courier Services, Courier Collection Service and Document Courier Service.
Address :
Express House, Abeles Way, Atherstone, Warwickshire.
Phone : +44 800 100600
TNT London City :
London City Depot, 68 Willow Walk, London SE1 5SF.
Phone : 020 7231 0455
TNT London Heathrow
Heathrow Hub, Units 1 – 4, Spitfire Way,
Spitfire Trading Estate, Hounslow, Middlesex TW5 9NW
Phone : 020 8561 2345
Fax : 020 8813 5232
TNT Croydon
Jessops Way, Beddington Lane, Croydon CR0 4TS
Phone : 020 8665 5655
Fax : 020 8665 6599
TNT Birmingham
Network Park, Duddeston Mill Road, Saltley,
Birmingham B8 1AU
Phone : 0121 359 3400
Fax : 0121 359 0530
TNT Kent
Hall Road, Aylesford, Nr Maidstone, Kent ME20 7TR
Phone : 01622 716601
Fax : 01622 7160404
TNT Liverpool
John Lennon Airport, 100 Hale Road, Speke,
Liverpool L24 1WG
Phone : 0151 448 0077
Fax : 0151 448 7646
Website : www.tnt.co.uk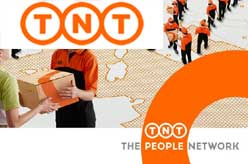 Visited 1850 times, 3 Visits today