Solar PV Installers Manchester, UK.
Solar Choice / Hargreaves Building Services Ltd.
Offering Solar Panels for UK Homes and Businesses. Products are domestic solar PV, commercial solar PV, Inverters, Mounting Systems, solar thermal etc.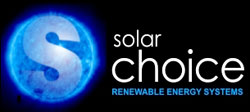 Address :
Solar Choice,
Solar Choice Renewable Energy Systems
The Energy Centre
590 Manchester Old Road
Middleton M24 4PW
Phone : 0333 456 0346
Email : customerservices[at]solarchoice.uk.com
Website : www.solarchoice.uk.com
Connect Electric
Solar energy equipment supplier in Whitefield, England. Services are Solar panels installations, Digital CCTV surveillance system installations, Domestic electrical services, Commercial electrical services, Fuse board changes, Electrical gates.




Address :
Connect Electric (Bury) Limited.
368 Bury New Road
Whitefield, Manchester, Lancashire M45 7SY
Phone : 0161 766 6848
Email : info[at]connectelectric.co.uk
Website : solarpanelsmanchester.com
Firehawk Limited
Specialist installers of Fire and Security & Renewable Energy Solutions.
Same-day quotation with immediate service from qualified engineers. Energy solutions are Solar PV, Electric Vehicle Charging, Renewable Heating, LED Lighting, Voltage Optimisation, Battery Storage etc.




Address :
Firehawk Ltd,
Units 6-14 Peel Street, Failsworth, Manchester, M35 0UF
Phone : 0044 (0)161 683 5424
Fax : 0044 (0)161 682 2223
E-Mail : info[at]firehawk.ltd.uk
Website : www.firehawk.ltd.uk
Eurosolar Europe Ltd.
Stand Alone System, Solar Panels (Eurosolar PV Panels, Inverters, Micro Inverters, Voltage Optimizers, Solar Cells, Solar Modules).




Address :
Eurosolar Europe Ltd.
Eurosolar House
287-291 Talbot Road
Stretford, Manchester M32 0YA
Phone : +44 (0)870 748 0088
Fax : +44 (0)870 748 7788
E-Mail : sales[at]eurosolar.co.uk
Website : eurosolar.co.uk
Visolaris Limited.
UK based renewable energy company specialising in Solar PV and Wind Turbine technologies and offering services on a commercial scale.




Address :
81 King Street
Manchester M2 4ST
Phone : 0161 413 8797
Website : visolaris.co.uk
** Solar is producing almost 20% of UK electricity today.
** Solar Trade Association www.solar-trade.org.uk.