Overview
Seasalt Clothing
Seasalt Clothing UK – Women's clothing, accessories and footwear.
Seasalt is an innovative, family business based in Cornwall, England.
Products :
Womenswear, Accessories, Footwear, Homeware and Gifts.
Address :
Unit 8 Falmouth Business Park,
Bickland Water Road, Falmouth,
Cornwall TR11 4SZ
Phone : +44 1326 640075
Shops Nationwide :
You can find beautiful, handsome and organic cotton clothing in its eleven Seasalt shops in Cornwall, Devon and Guernsey and stockists nationwide.
Clarks Village :
Unit 8, Clarks Village, Street, BA16 0BB
Tel: 01458441990
Sale Shop Lichfield :
Unit 14, Heart of the Country Shopping Village,
Swinfen, Near Lichfield, WS14 9QR
Tel: 01543 484325
Sale Shop Penryn :
Unit 17, Kernick Business Park,
Annear Road, Penryn, TR10 9EW
Tel: 01326 379451
Sale Shop Dartmouth :
18 Fairfax Place, Dartmouth, TQ6 9AB
Tel: 01803 832015
Falmouth :
1 Church Street, Falmouth, Cornwall, TR11 3DN
Tel: 01326 312945
Opening Hours :
Mon – Sat : 09.30 – 17.30
Sunday : 10.30 – 16.00
St. Ives :
4 Fore Street, St Ives, Cornwall, TR26 1AB
Tel: 01736 799684
Opening Hours :
Mon – Sat : 09.30 – 17.30
Sun : 10.30 – 16.30
Truro :
6-7 Duke Street, Truro, Cornwall, TR1 2QE
Tel: 01872 223535
Opening Hours :
Mon – Sat : 09.00 – 17.30
Sunday : 10.30 – 16.00
Penzance :
1-3 Adelaide Street, Penzance,
Cornwall, TR18 2ES
Tel: 01736 364369
Opening Hours :
Mon – Sat : 09.30 – 17.30
Sunday : 11.00 – 15.30
Fowey :
11 Fore Street, Fowey, Cornwall, PL23 1AH
Tel: 01726 833107
Opening Hours :
Mon – Sat : 09.30 – 17.30
Sunday : 10.00 – 16.30
Isles of Scilly :
Garrison Lane, St Mary's, Isles of Scilly,
Cornwall, TR21 0JD
Tel: 01720 422 030
Opening Hours :
Mon – Sat : 09.30 – 17.00
Sun : Closed
Rock :
1 The Pavilion, Rock Road, Rock,
Wadebridge, PL27 6JU
Tel: 01208 869664
Opening Hours :
Mon – Sat : 09.00 – 17.00
Sun : 10.00 – 16.00
Padstow :
3-5 Lanadwell Street, Padstow, Cornwall, PL28 8AN
Tel: 01841 533994
Opening Hours :
Mon – Sat : 09.30 – 17.30
Sunday : 10.00 – 16.00
Salcombe :
15 & 75 Fore Street, Salcombe, Devon, TQ8 8BU
Tel: 01548 844678 / 842124
Opening Hours :
Mon – Sat : 09.30 – 17.30
Sunday : 10.30 – 16.30
Totnes :
52 High Street, Totnes, Devon, TQ9 5SQ
Tel: 01803 863636
Opening Hours :
Mon – Sat : 09.30 – 17.30
Sunday : 11.00 – 16.00
Guernsey :
25 Commercial Arcade, St. Peter Port, Guernsey, GY1 1JX
Tel: 01481 716400
Opening Hours :
Mon – Sat : 09.00 – 17.30
Sunday : Closed
Exeter :
24 Gandy Street, Exeter, Devon, EX4 3LS
Tel: 01392 433033
Opening Hours :
Mon – Fri : 09.30 – 17.30
Saturday : 9.00 – 18.00
Sunday : 10.30 – 16.30
Lyme Regis :
8 & 8a Broad Street, Lyme Regis, DT7 3QD
Tel: 01297 442996
Opening Hours :
Mon – Sat : 09.30 – 17.30
Sunday : 10.30 – 16.30
Sidmouth :
1 Royal London House, Fore Street, Sidmouth, EX10 8AQ
Tel: 01395 579805
Opening Hours :
Mon – Sat : 09.30 – 17.30
Sunday : 10.30 – 16.30
Chichester :
5-6 South Street, Chichester, PO19 1EH
Tel: 01243 530663
Opening Hours :
Mon – Sat : 09.30 – 17.30
Sun : 10.00 – 16.00
Bath :
5 New Bond Street, Bath, BA1 1BE
Tel: 01225 471727
Opening Hours :
Mon – Fri : 09.30 – 17.30
Saturday : 09.00 – 18.00
Sunday : 11.00 – 17.00
Southwold :
8 East Street, Southwold, IP18 6EH
Tel: 01502 724 981
Opening Hours :
Mon – Sat : 09.30 – 17.30
Sunday : 10.00 – 16.00
Marlborough :
7 High Street, Marlborough, SN8 1AA
Tel: 01672 511859
Opening Hours :
Mon – Sat : 09.00 – 17.30
Sunday : 10.30 – 16.30
Woodbridge :
18 The Thoroughfare, Woodbridge, IP12 1AQ
Tel: 01394 610511
Opening Hours :
Mon – Sat : 09.00 – 17.30
Sunday : 10.00 – 16.00
Dorchester :
9/9A Cornhill, Dorchester, DT1 1BA
Tel: 01305 257366
Opening Hours :
Mon – Sat : 09.00 – 17.30
Sunday : 10.00 – 16.00
Wimborne :
7 The Square, Wimborne Minster, BH21 1JA
Tel: 01202 612058
Opening Hours :
Mon – Fri : 09.00 – 17.30
Saturday : 09.00 – 18.00
Sunday : 10.00 – 16.00
Shrewsbury :
12 High Street, Shrewsbury, SY1 1SP
Tel: 01743 590100
Opening Times :
Mon – Fri : 09.30 – 17.30
Saturday : 09.00 – 18.00
Sunday : 10.00 – 16.00
Hereford :
Unit 22, Old Market Shopping Centre,
Newmarket Street, Hereford, HR4 9HR
Tel: 01432 560017
Opening Hours :
Mon – Tues : 09.30 – 18.00
Weds : 09.30 – 20.00
Thurs – Fri : 09.30 – 18.00
Saturday : 09.00 – 18.00
Sunday : 11.00 – 17.00
Cirencester :
7 Cricklade Street, Cirencester, GL7 1HY
Tel: 01285 380012
Opening Hours :
Mon – Fri : 09.00 – 17.30
Sat : 09.00 – 18.00
Sun : 10.30 – 16.30
Chester :
3-5 St Werburgh Street, Chester, CH1 2DY
Tel: 01244 644003
Opening Hours :
Mon – Fri : 09.00 – 17.30
Saturday : 09.00 – 18.00
Sunday : 11.00-17.00
Website : www.seasaltcornwall.co.uk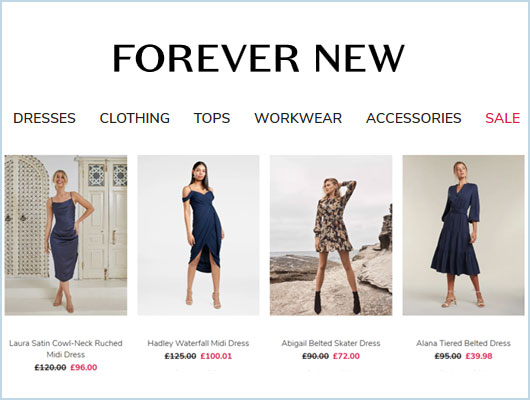 Visited 1083 times, 1 Visit today