Overview
Links Couriers
London based top courier company offering cheap fast safe and reliable 24hr courier service, same day and next day parcel delivery services throughout London, UK and the Rest Of Europe.
Services :
– Urgent Delivery
– Same Day Delivery
– Next Day Delivery
– Airport Delivery Services – Heathrow, Gatwick, Stansted, Luton and London City Airport.
– Special Services – Refrigerated Couriers, Medical and Healthcare, Antique Delivery, Fragile Goods delivery, Furniture delivery, European Deliveries etc.
Advantages of Links Couriers :
– 24hrs service without fail
– 10 years'+ experience in the transport and logistics industry
– can transport goods of up to 7.5tonnes
– Extensive range of courier services including delivery of Parcels, Pallets, Documents, and Packages with Priority, Same Day or Next Day options.
– Average pick up times – 45 minutes Nationwide, 25 minutes London.
– Fully insured drivers with Goods In Transit Insurance up to a value of £35000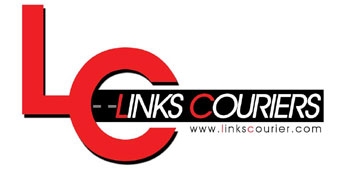 Address :
Links Couriers (Head Office)
International House, 223 Regent Street,
London W1B 2QD, England, UK.
Phone : +44 (0) 20 3581 3411, 0203 198 9341
0845 226 8379 (Nationwide hotline)
Heathrow Airport Courier Office Contact Details
Address : 234 Bath Road, Hayes, Middlesex, UB3 5AP
General Enquiries : +44(0)870 000 0123
Gatwick Airport Couriers Contact Details
Address : Horley, West Sussex, RH6 0NPP
General Enquiries : +44(0)870 000 2468
Stansted Airport Couriers Contact Details
Address : Enterprise House, Bassingbourne Road, Essex, CM24 1QW
General Enquiries : +44(0)870 000 0303
Luton Airport Couriers Contact Details
Address : London Luton Airport, Airport Way, Luton LU2 9LY, United Kingdom
General Enquiries : +44(0)1582 405 100
London City Airport Contact Details
Address : Hartmann Rd, London E16 2PX, United Kingdom
General Enquiries : +44(0)20 7646 0000
Email : [email protected]
Website : linkscourier.com
Visited 745 times, 1 Visit today