Overview
Lazy Flora Ltd
Lazy Flora delivers beautiful plants, on subscription. From £24/month.
Products :
Indoor Plants
Outdoor Plants
Edible Plants
Vegetable Plants & Veg Plant Plugs
Plant and Gardening Accessories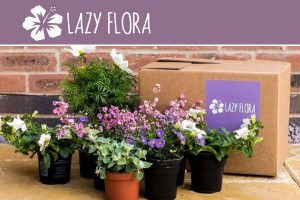 Indoor Plant Boutique
– Pet friendly Plants
– Unkillable Plants
– Trailing Plants
– Cacti and succulents
– Rainbow Plants
– Plants for shade
– Patterned leaves
– Larger Indoor Plants
FREE shipping on all orders over £50.
Where to Buy ?
Shop online at lazyflora.com
Special Offer
Offer / Promo Code :
(adsbygoogle = window.adsbygoogle || []).push({});

Buy Any Plant And Get A Free Plant – Use Code 'plantgift' When You Shop Today. [ updated 18 July 2021 ]
Visited 655 times, 1 Visit today