Overview
General construction GC
General construction GC is a construction company & contractor specialized in Refurbishment of Houses London.
Services :
Interior Design and Decorating
Sanitary Installation
Electrical Installation
Bricklaying
Tiling
Plastering
Painting
Why chose General construction GC ?
Option to pay after the completion of the project or in installments.
Guarantees high quality works for reasonable prices.
You can iteract with former customers and ask them about previous collaborations, deadlines, managing projects, customer service and the overall quality of works.
A trusted construction company in London that lists all of the prices for its services on precise categories online, on their website.
Discounts for multiple projects varying from 5% to 20%.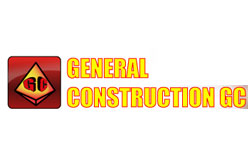 Address :
49 Queen Victoria St,
London EC4N 4SA, United Kingdom.
Phone : 075 8313 3958, 075 8313 3929
Website : www.generalconstructiongc.co.uk
Visited 1467 times, 1 Visit today