FRAME Health and Fitness London
Fitness studio based in Shoreditch, Queens Park, Kings Cross and Victoria. Offers fitness, Pilates, yoga and dance classes.
Address :
FRAME KING'S CROSS
Arthouse, 1 York Way, London N1C 4AS, United Kingdom.
Phone : 0203 764 1911
Contact hours 10am – 7pm Monday – Friday.
FRAME QUEEN'S PARK
London W10 4LG, United Kingdom.
Email : queenspark[at]moveyourframe.com
Phone : 020 8960 4849
FRAME SHOREDITCH
London EC2A 3EY, United Kingdom
Email : shoreditch[at]moveyourframe.com
Phone : 0207 033 1855
FRAME VICTORIA
4 Bridge Place, Victoria, London SW1V 1JZ, United Kingdom
Email : victoria[at]moveyourframe.com
Phone : 02036409990
Website : www.moveyourframe.com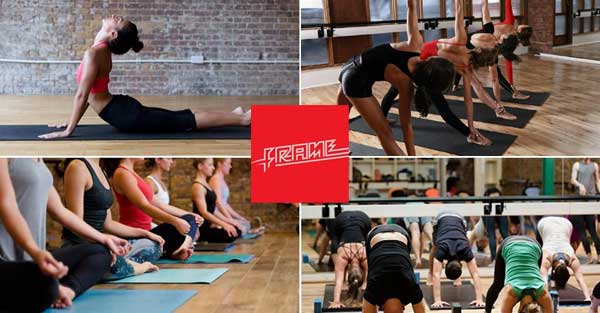 Visited 442 times, 1 Visits today