Overview
Exodus Travels Ltd
Exodus Travels Ltd is one of the leading outbound travel agency in the UK. Leading the way in adventure travel since 1974. Exodus Travels Ltd is a London based adventure and activity holiday company specialising in cultural, walking, cycling, winter and wildlife adventures. Exodus Travels offers over 500 different itineraries in 90 countries travelling to Europe, Africa, the Middle East, Asia, the Americas, Oceania and both Polar regions.
Products / Services :
• Cultural Holidays
• Wildlife Encounters
• Cycling Holidays
• Walking & Trekking Trips
• Family Adventures
• Winter Activities
• Polar Expeditions
– Group Travel and Escorted Tours
– Culinary-focused Adventures / Food Drink Holidays
– Hiking the Himalaya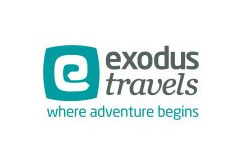 Address :
Exodus Travels Ltd
Unit 15 Grange Mills Weir Road
London SW12 0NE, United Kingdom.
Phone : 020 8003 8530
Email : sales[at]exodus.co.uk
[at] = @
Hours :
Mon – Thu : 9am – 8pm
Fri : 9am – 7pm
Sat : 9am – 4pm
Sun : 10am – 4pm
Website : www.exodus.co.uk | facebook
Visited 1063 times, 1 Visit today