Overview
City Marque Apartments London
City Marque Apartments London. City Marque apartments across central London – Bloomsbury, City of London, Kensington, Knightsbridge, Spitalfields, Vauxhall, Waterloo, West End and Westminster.
City Marque provides visitors and corporate clients with luxurious and spacious London serviced apartments that are centrally located and provide better value than a hotel room.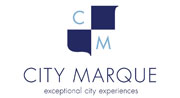 City Marque, formerly Boutique London Lets, has undergone rebranding in 2013 to better reflect the new directions the company is heading. Better than a hotel, closer to the feeling of home, our serviced apartments locations offer so much more than traditional accommodations.
Short stay serviced apartments in London :
King's Cross Serviced Residences
2 Bedroom 1 Bath apartment, and 1 Bedroom apartment Bloomsbury, WC1X 0LA.
Address : The Pakenham, 1 Pakenham Street, London WC1X 0LA
Starts from £166
Vauxhall Serviced Apartments
3 Bedroom Penthouse, 2 Bedroom Deluxe, 2 Bedroom Executive, 2 Bedroom Superior apartment in Vauxhall, SW8 1SJ.
Address : 59 Bondway, London.
Starts from £ 161.90
Clerkenwell Serviced Apartments
3 Bedroom Standard, 2 Bedroom 2 Bath Deluxe, Studio, 2 Bedroom 1 Bath Standard, 1 Bedroom Deluxe rooms.
Address : Clerkenwell, EC1V 0ED
46-47 Great Sutton & 6 Berry Street, London EC1V 0ED, England.
Room rent price starts from £132.47
Waterloo Serviced Apartments
2 Bedroom Penthouse, 2 Bedroom West and 2 Bedroom East apartments.
Address : Millennium Court, 264 Waterloo Road, London.
Room rent price starts from £ 169.26
Grosvenor Serviced Apartments
2 Bedroom with spa-style bathrooms and slick furnishings.
Address : 3 Strutton Ground, Westminster, London SW1P, UK.
Room rent price starts from £183.98
Spitalfields Serviced Apartments
3 Bedroom apartment, 2 Bedroom 2 Bath, 2 Bedroom 1 Bath, 1 Bedroom apartment for rent in London.
Address : 43 Heneage Street, London E1, UK.
Room rent price starts from £ 161.90
Knightsbridge Serviced Apartments
2 Bedroom 2 Bath Deluxe, 2 Bedroom 1 Bath Deluxe, 1 Bedroom Deluxe room.
Address : 24 Hans Rd, Knightsbridge, London SW3 1RW, UK.
Starts from £ 191.34
Monument Serviced Apartments
Offers self-catering accommodation in London. Room types are 3 Bed room Deluxe Penthouse, 2 Bedroom Executive and 2 Bedroom Deluxe room.
Address : 10-13 Lovat Lane, London.
Price starts from £ 183.98
Thames View Serviced Apartments
2 Bedroom 2 Bath and Studio Executive room.
Address : Drake House, 14 St. George Wharf, London
Price starts from £ 117.75
Oxford House Serviced Apartments
2 Bedroom Penthouse, 2 Bedroom Executive, 2 Bedroom Superior and 2 Bedroom Standard rooms.
Address : Scala House, 21 Tottenham Street, London
Price starts from £ 206.06
Kensington Serviced Apartments
Room types are Standard Studio, Superior Studio, Executive Studio, Deluxe Studio and 1 Bedroom apartment.
Address : 6 Knaresborough Place, London
Room price starts from £103.03
Tower Hill Serviced Apartments
3 Bedroom Duplex, 1 Bedroom A, 2 Bedroom Duplex, 2 Bedroom Standard B, 2 Bedroom Standard A and 1 Bedroom B.
Address : 60 Vine Street, London
Room price starts from £ 117.75
City Serviced Apartments
2 Bedroom Penthouse, 1 Bedroom Apartment and Studio Apartment.
Address : 172 Bishopsgate, London
Room price starts from £110.39
West End Serviced Apartments
2 Bedroom, 1 Bedroom apartment.
Address : 55 Red Lion Street, Holborn, London
Room price starts from £ 132.47
Lambeth North Serviced Apartments
2 Bedroom Deluxe, 2 Bedroom Executive, 1 Bedroom Executive rooms.
Address : Flats 1 -8, Copperbox apartments, 35 St Georges Road, London
Room price starts from £ 132.47
Albert Serviced Apartments
Studio Apartment, Economy Two-Bedroom Apartment and Two Bedroom Apartment.
Address : St George Wharf, London
Room price starts from £132.47
Victoria Serviced Apartments
Address : 26-30 Buckingham Palace Road
Room price starts from £ 132.47
Leicester Square Serviced Apartments
Address : 43 Charing Cross Road, London
Room price starts from £ 125.11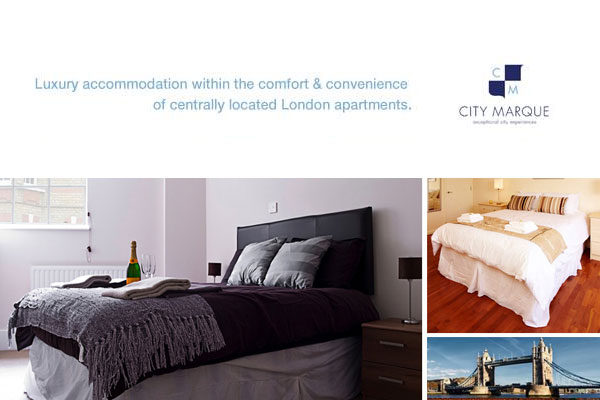 Address :
City Marque Apartments London.
3 Strutton Ground, Westminster, London SW1P 2H
Westminster Borough, London SW1P 2HX
Phone : +44 0 3333 11 333
Email : [email protected]
Website : www.citymarque.com
Reservation : City Marque Grosvenor Serviced Apartments
Visited 1224 times, 1 Visit today