Overview
Chocolate Ecstasy Tours
Guided walking Chocolate Tours in London by Chocolate Ecstasy Tours Ltd. Guided tours range from 2.5 hours to an all-day long ultimate chocolate experience.
Service / Tour List :
Mayfair Chocolate Ecstasy Tour (3hrs)
Chelsea Chocolate Ecstasy Tour (3.5hrs)
Evening Chocolate Ecstasy Tour (3hrs)
Brighton Chocolate Treats Tour (3hrs)
Notting Hill Coffee & Chocolate Tour (4hrs)
Ice Cream Ecstasy Tour (2.5hrs)
Full Day Chocolate Tour (8hrs)
Chocolate Workshops for Schools
Chocolate Workshops
Price :
For current price visit website.
Tickets :
To "Buy Tickets" online visit website and book in advance.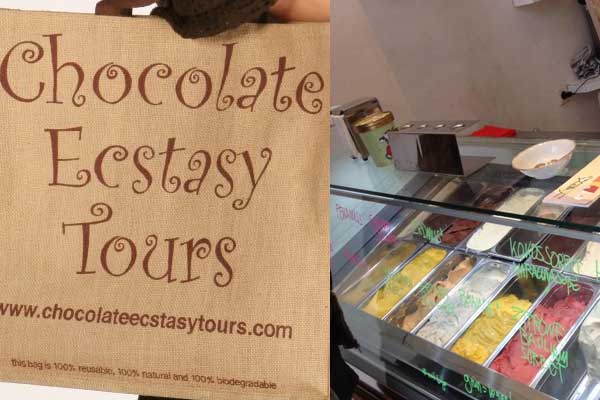 Address :
Chocolate Ecstasy Tours Ltd.
3rd Floor 207 Regent Street,
London W1B 3HH, England.
Phone : 02034 321 306, 07981 809 536, 1.800.656.0713
Email : info[at]chocolateecstasytours.com
Website : www.chocolateecstasytours.com
Facebook : www.facebook.com/ChocolateTours
Visited 1228 times, 1 Visit today