Thomas Lyte England
– English. Luxury. Modern. Craftsmanship.
Shop online at Thomas Lyte for mans and women's Luxury Bags, Wallets and Accessories.
Thomas Lyte is the English luxury lifestyle brand that specialises in the finest quality leather accessories and silverware.
Thomas Lyte have one of the largest silver workshops in London, with master silversmiths creating cufflinks, writing instruments and ladies accessories – as well as bespoke items. The leather workshop, also in London, develops bags and wallets alongside the Thomas Lyte bespoke service, truly craftsmanship at its finest.
Products :
Leather Bags
Wallets
Purses
Lifestyle Accessories
Silver Objet
Trophies
Bespoke
Address :
Building 9
Hurlingham Business Park
London SW6 3DU, UK.
Phone : +44 (0)20 7751 8844
Opening Hours :
Mon-Wed : 10:00 am-6:00 pm
Thu : 10:00 am-7:00 pm
Fri-Sat : 10:00 am-6:00 pm
Web address : www.thomaslyte.com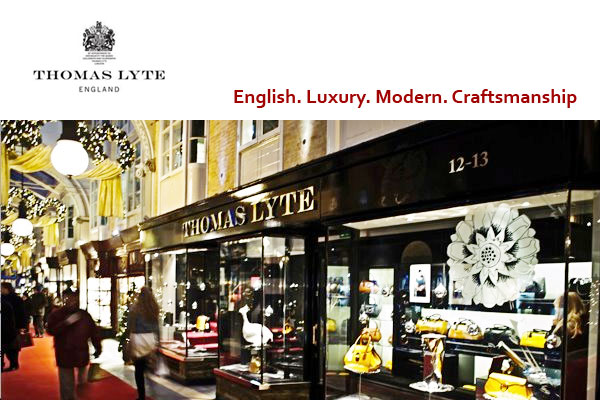 Visited 583 times, 1 Visits today